Building Better Businesses
Purpose >> Plan >> Action
Where will you be in 5 years? Really?
How about, where will you be tomorrow?
Your business world is moving and changing at a rapid pace. You do good work and want to leave a lasting impression on the global landscape, but anticipating future needs requires clarity and a dedicated focus. How can you best position your business today to benefit from new opportunities and those still on the horizon?
Innovation is the bridge between continuous development and breakthrough leaps. Each time we change an aspect of our business, we are innovating. Each day we learn something new — whether through reading, experience, participation or observation — we're increasing our ability to think innovatively. Accountable For Change offers a variety of materials to help you keep learning and growing, all focused on building a better business. We invite you to view our videos, explore our blog, download presentations and check out the latest news. You can even take advantage of free diagnostic tools to help you uncover your areas of greatest need and assess your readiness to make successful change.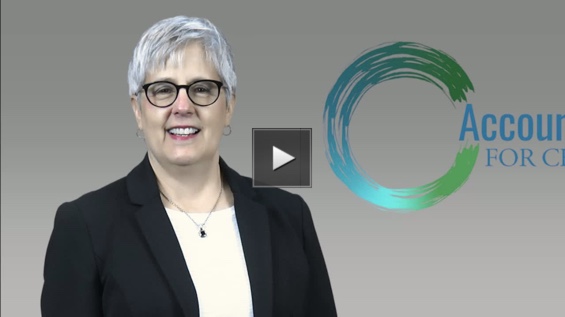 Change Success Diagnostic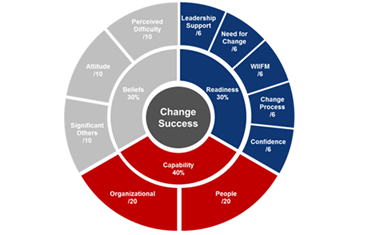 Successful implementation of project initiatives puts profit back in your pocket. It's a great feeling when we spend months working on an initiative and all goes well — we are ready to proceed, we have both the organization and individual capabilities in place and our beliefs are aligned.
How often does that occur in your business? What is the benefit to you of projecting your success rate when implementing new initiatives? Our Change Success Diagnostic tool will help you determine your probability of success for any sized project — be informed before you leap.
Growth & Profit Solutions Business Diagnostic
Crystallizing your vision for your business takes concentrated time and energy. That's hard to come by, when you're focused on meeting day-to-day needs. How do you quickly and strategically identify the business issues that represent either challenges or opportunities? Our Growth & Profit Solutions Business Diagnostic tool offers perspective by evaluating 10 key success factors.
Let's Talk
Ready to get started? Send us a message and a member of our team will reach out to discuss your needs.